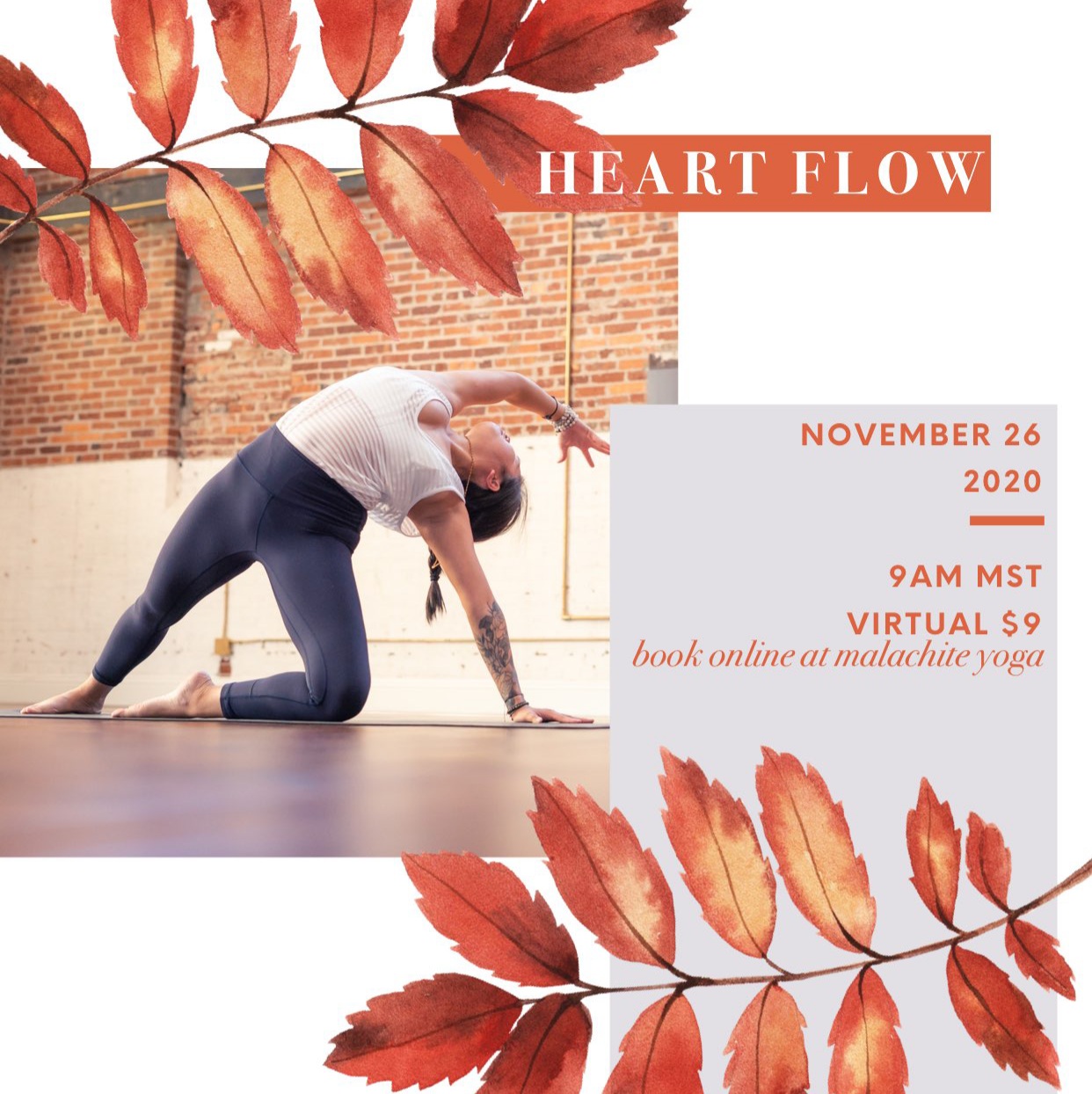 Heart Flow with Jess 11/26
Enjoy a vinyasa flow curated to awaken your heart center. This all-levels flow will challenge your body, encourage your participation in the present moment, and nourish your soul! The opportunity to open your heart awaits you on the mat.
Suggested Props: Yoga Mat, 2 Blocks, Blankets
Time: Eastern-11:00am, Central-10:00am, Mountain-9:00am, Pacific-8:00am
*By booking this class, you the practitioner, have agreed that Malachite Yoga and this Malachite Yoga instructor is not liable for any injuries that may occur while participating in this class. This ticket is non-refundable but can be transfers to another person to take this class.