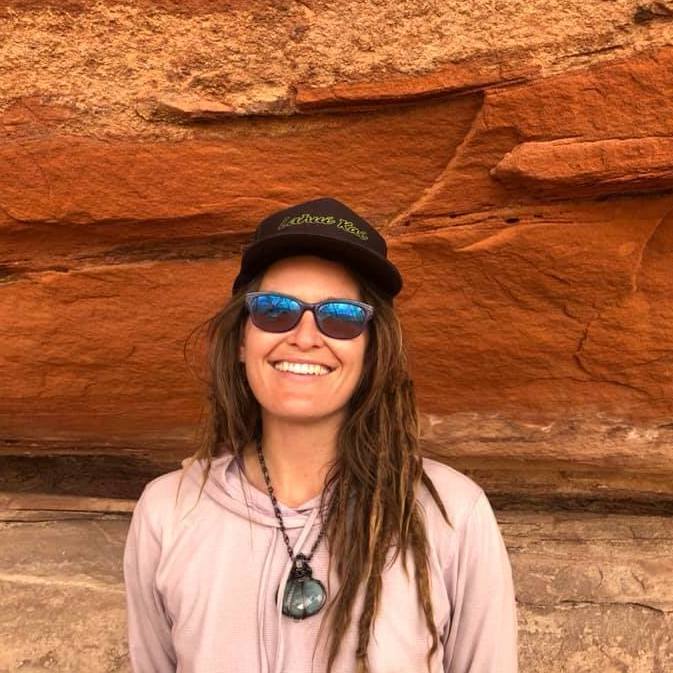 I grew up in the mountains of Colorado. But I've been privileged enough to see a lot of the world so far. All the nature I have seen, all the music I've witnessed, and the humans who have been kind to me, pulled me into a deep love affair with yoga, with connection.
Studying sustainability and outdoor education filled me with dread about the state of nature and humanity. I was set adrift in a sea of anger and activism. How do we make a better world, and not lose ourselves in the process? That question haunted me. I went yoga teacher training at Awakened Life School of Yoga, to relax, deepen my practice, and maybe make some money later while finishing college. What I found there was a deep understanding that all the problems we face in the world, from climate change to human cruelty, begin in our hearts. Since then, I have deeply examined the effects of yoga and green spaces on the human mind, body and spirit. I've studied various yoga lineages but mostly have studies yoga within the larger context of Ayurveda, a medical system which uses yoga for spiritual healing. My love affair with Ayurveda began during my WildYoga teacher training with the Balanced Rock Foundation. WildYoga uses the teachings of Patanjali's Yoga Sutras, Ayurveda, and deep ecology to bring people into profound union with nature and place.
Yoga is how we wake up to all the suffering in the world, through union we begin to make it better. Sharing yoga is not only a healing art, but an act of peace. I teach yoga with emphasis on nature and the five elements in as part of an intentional shift in human culture towards an earth-centric human society.
​
Apart from yoga, I enjoy playing the mandolin, creative writing, slack-lining, mushroom hunting, playing in the water, and spending quality time with my friends, my family and my animals.
https://www.waybackhomewellness.org/